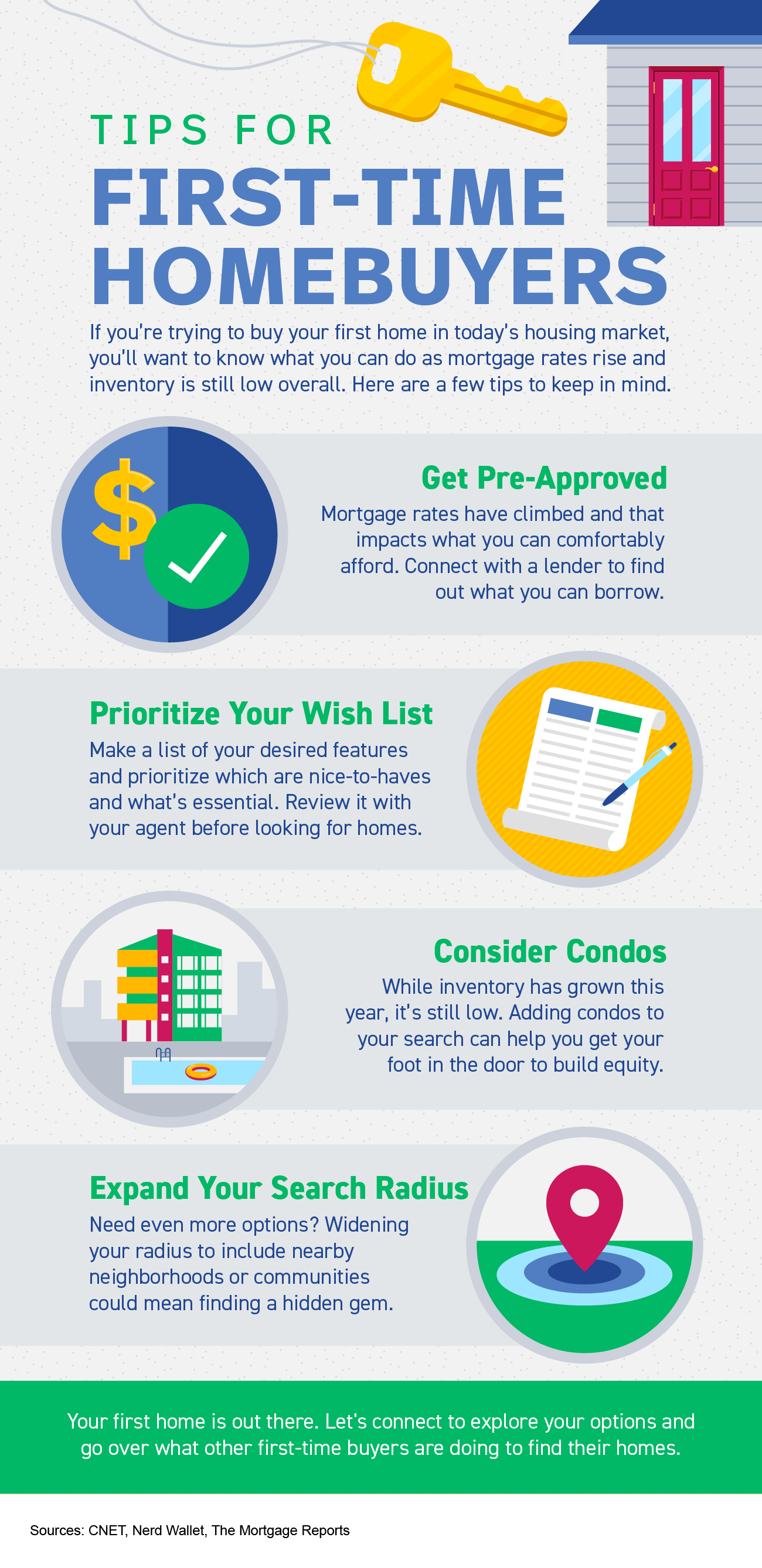 Some Highlights
If you're trying to buy your first home in today's housing market, you'll want to know what you can do as mortgage rates rise and inventory stays low overall.
Connect with a lender to get pre-approved, prioritize your wish list, consider condos, and expand your search radius.
Your first home is out there. Let's connect to explore your options and what other first-time buyers are doing to find their homes.
---
The information contained, and the opinions expressed, in this article are not intended to be construed as investment advice. We do not guarantee or warrant the accuracy or completeness of the information or opinions contained herein. You should always conduct your own research and due diligence and obtain professional advice before making any investment decision.