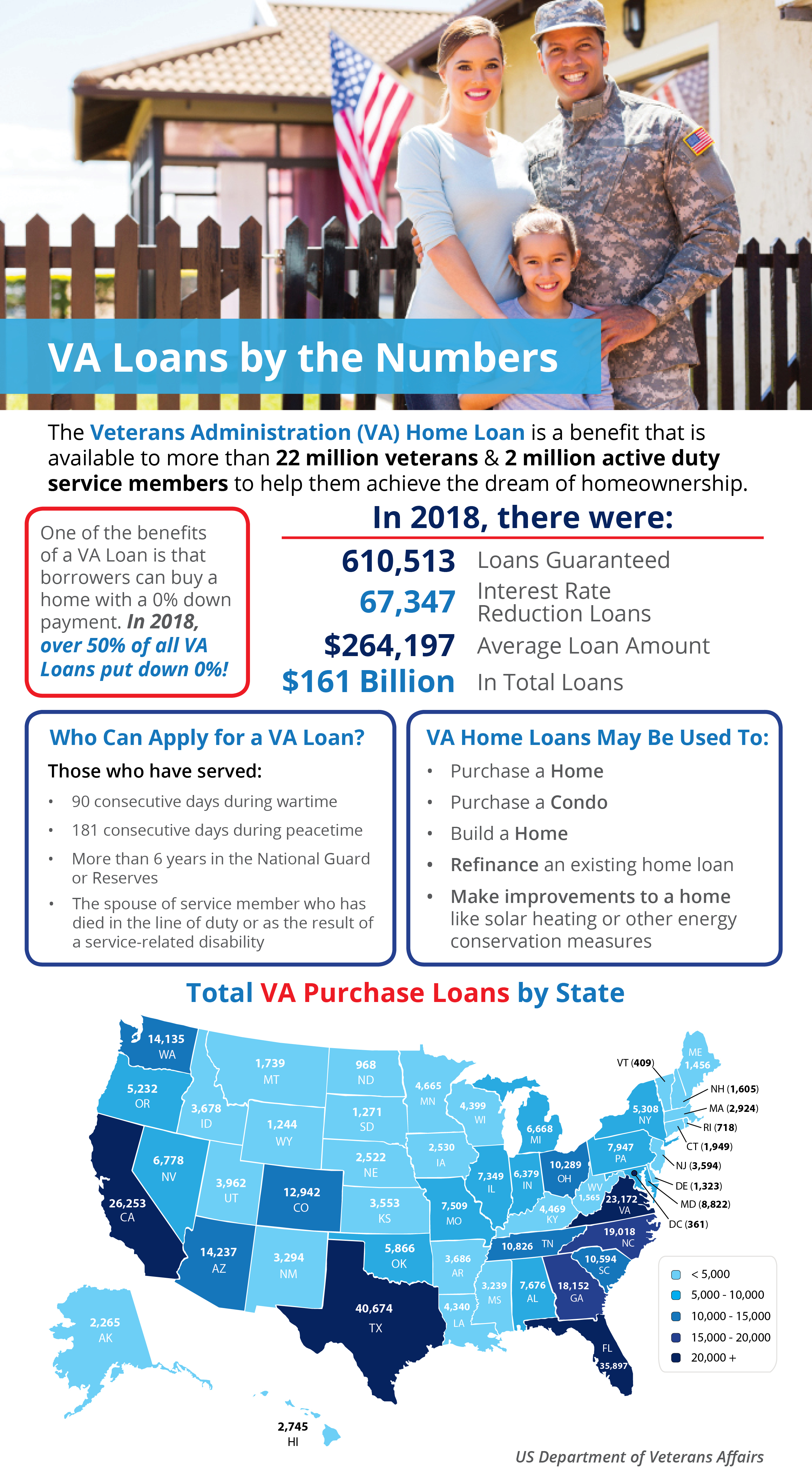 Some Highlights:
The Veterans Administration (VA) Home Loan is a benefit that is available to more than 22 million veterans and 2 million active duty service members to help them achieve the dream of homeownership.
In 2018, $161 billion was loaned to veterans and their families through the program.
In the same year, the average loan amount was $264,197 and 610,513 loans were guaranteed.
---
The information contained, and the opinions expressed, in this article are not intended to be construed as investment advice. We do not guarantee or warrant the accuracy or completeness of the information or opinions contained herein. You should always conduct your own research and due diligence and obtain professional advice before making any investment decision.